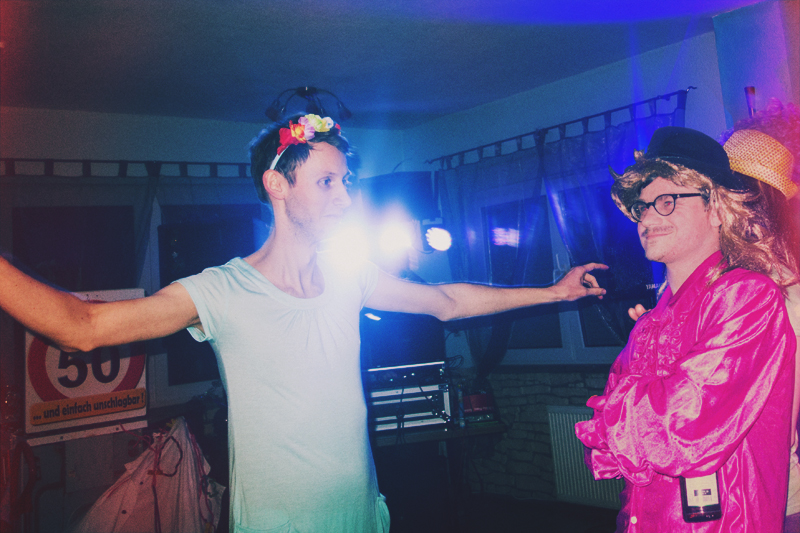 Tim Bruns
Geboren: ja
Hobbyfotograf, Gelegenheitsjobber, Kosmoprolet, 'amant fou'
Lars Riemenschneider
Geboren: auch
Held der Nachtschicht, talentlos, Kosmoprolet a. D., verheiratet
Das Ziel:
Es herrschen unterschiedliche Ansichten. Zurechtkommen mit grauem Deutschland-Alltag, latenter Sehnsucht nach Japan und sonstigen Reisezielen.
Die Devise:
Hauptsache nichts machen, was zu sehr anstrengt.
Die Mission:
Nichts minder als die Kreierung eines Mythos und literarischen Welthits, dessen durchschlagender, kommerzieller Erfolg fest eingeplant ist.
---
Tim Bruns
Born: yes
Hobby photographer, occasional jobber, globetrotter, 'amant fou'
Lars Riemenschneider
Born: yes, also
Nightshift hero, talent-free, globetrotter off duty, married
The aim:
There are different views. Coping with the grey German daily life, latent longing for Japan and other travel destinations.
The device:
Most importantly doing nothing that is too troublesome.
The mission:
Nothing short from creating a myth and literary bestseller whose resounding commercial success is tightly budgeted.
ALL OF THIS WORK IS © COPYRIGHT PROTECTED